The last few weeks of warmth have passed...winter is here.
It's going to be an interesting couple of months. We're finishing up preproduction for a film I'm directing that will commence shooting in January. I'm looking forward to working with
Eric Hulen
, who we've casted for the leading role. Below are a few pictures from his screen test, which we shot a few weeks back. More details about the film will come later as we move into production.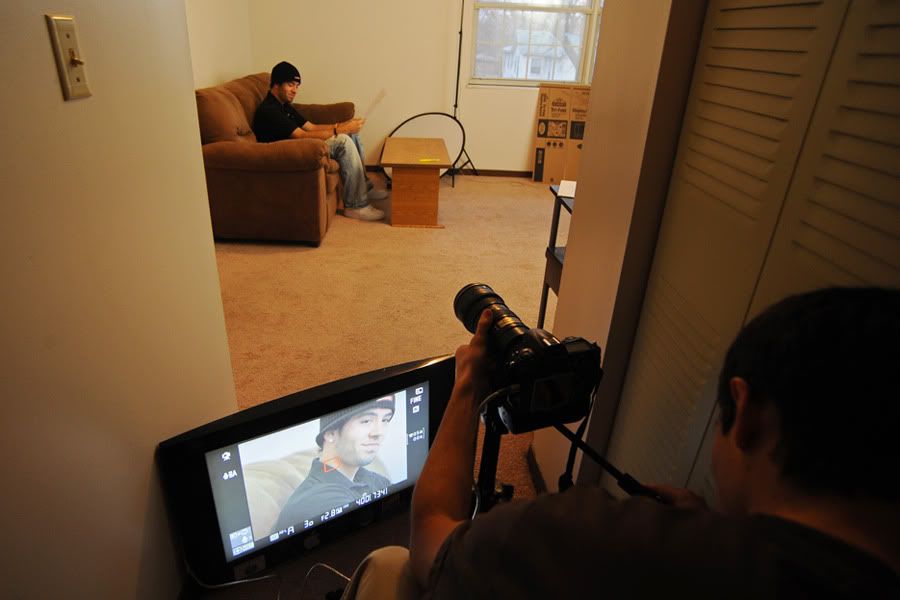 On a separate note, there are no classes this week and I'm heading home for Thanksgiving break, so I'll finally have time to catch up on editing that's been piling up over the last few weeks...look for several updates in the next week or so!